Before getting started on our list of the 10 things to know about organizing food truck events, let us agree on what a catered event is, because Event organizers are sometimes confused about what constitutes a catering event.
A catered event is an event where the event organizer commits to a certain number of portions and pays the caterer for all committed portions. This guarantees a certain revenue to the caterer. The same applies to food truck catered eventand guarantees a certain revenue to the food truck caterer in advance. The customer also typically pays for a portion of the total cost at the time of signature and settles the rest immediately after delivery of the event.
Heritage Food Truck Catering Company caters private events in MA such as weddings, anniversaries, private parties of all kind, as well as "one-off" corporate events like employees or managers off-site meetings.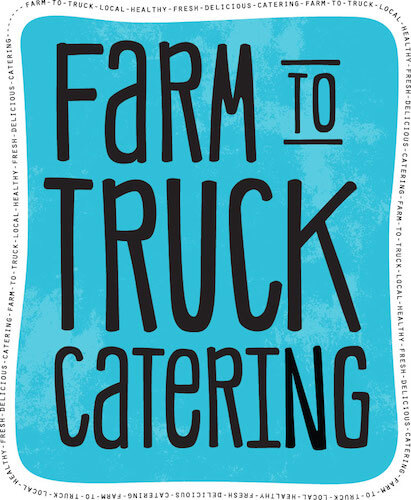 By contrast, if guests are expected to pay individually for their food, this is by definition not a catered event but a street-vending event in the parlance of the food truck world. Most one-off street-vending events of this type are unattractive to food trucks because they are asked to take the risk of preparing food without knowing how many people will eventually buy from them. Street vending food trucks are also less attractive for private events or one-off corporate events as they often do not offer much flexibility to the event organizer in selecting food that will please their guests.
---
10 THINGS YOU SHOULD KNOW ABOUT ORGANIZING A FOOD TRUCK EVENT
---
1. Food trucks allow you to organize events without a traditional venue.
Traditional events involve renting a hotel ballroom or community hall and utilizing the kitchen that is attached to it.
Food truck events allow you to avoid the cost of the venue and to re-invest the savings into the quality of the food.
A food truck also allows you to go to non-traditional places, which will give your event a unique cachet.
The most common set-up involves having a (kitchen-less) building adjacent to the truck, to offer refuge against bad weather, bathrooms for the guests and a place for the staff and organizers to meet.
As a sample of what is possible, the Heritage food truck has run events at farms, vineyards, on fish piers, at museums, in industrial warehouses and parking lots, on the roof of buildings in the Boston Seaport and in the driveway of countless private homes.
2. Create an event concept and explore how food truck caterers can fit your concept.
Most event organizers pick caterers as a function of their suitability for the type of occasion underlying the event (e.g., wedding, family event, neighborhood event, baby shower, sports event), the venue (e.g., traditional ball room in hotel vs. food truck), and the type of food they want to see served (e.g., traditional, ethnic, farm-to-table, healthy, etc.).
Venues will often mandate or recommend the use of specific caterers and may or may not allow the use of food trucks on their premises.
You can also start by contacting a caterer and ask him/her to recommend a venue for you.
For example, the Heritage food truck, because of its farm-to-table focus, often partners with local farms in organizing private events at their farm and feature the farm's produce. Similarly, we also do events focused on specific ethnic cuisines in areas with a heavy concentration of the ethnic population involved, sometimes featuring a local chef.
3. Quality food trucks will customize their menu for you.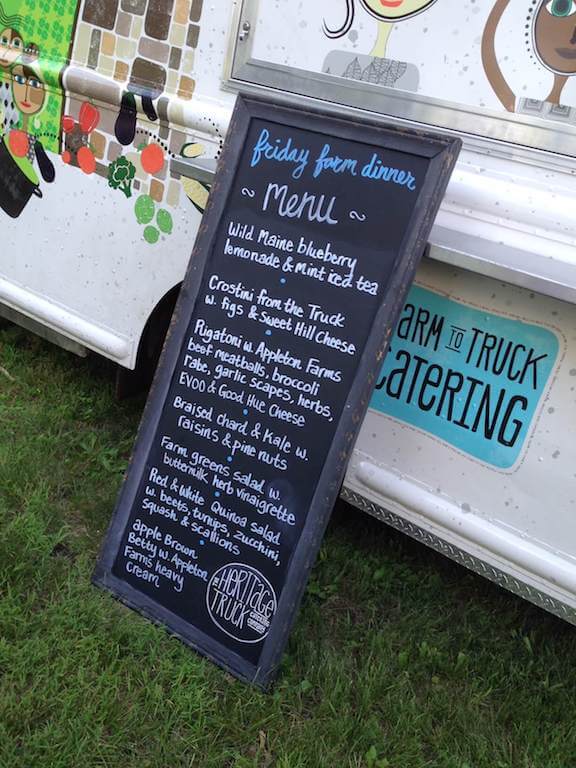 The versatility of food trucks in customizing their menu to your needs is a function of the equipment on the truck and the versatility of the chef that runs it.
High-end food trucks are outfitted with the equivalent of restaurant or hotel kitchens, complete with prep table, oven, grill, burners, refrigeration and freezer compartments. They can cost upward of $180,000. These food trucks are managed by a chef who knows how to utilize this equipment to serve a large variety of meals and can customize their menu to your needs
Lower-end food trucks are primarily geared for street-vending of a focused recipe like tacos, hamburgers, fried chicken or bowls. These trucks deliver great food for the type of dish they specialize in, and they can provide some menu diversity when combined with other food trucks, but you should not expect their staff to be able to deliver food that ventures far afield from their core menu.
The Heritage food truck is considered one of the most sophisticated food trucks in Boston, as it was outfitted with farm-to-table catering in mind. Our Chef Lorena is highly versatile, acts as a curator of "cuisines of the world" and puts the richness of the truck's equipment at the service of his culinary inventiveness.
4. Most food trucks love to cater private events, but they have a minimum of around $1,000.  Heritage Food Truck has a food minimum of $2500 for an event.
Food trucks generally get quite excited at the opportunity to cater food at private events. For many of them, it is a supplement to their core street-vending activities. For a few of them, it is an important area of focus that can represent 50% or more of their sales.
Because food trucks have a high fixed cost, tied to paying rent in their central kitchen, owning and maintaining their truck and paying their staff, most trucks require a guaranteed minimum per event, often set at around $1,000. Highly successful trucks may require a higher number.
Many will agree to deliver their food to you for less than their minimum if you do not require the food truck to be present.
This minimum can be reached by having 100 people at a large family event receive a $10 per person meal at the low-end, or by having a private party of 20 people paying $50 per person at the higher end.
The Heritage food truck has a minimum of $2,500 per event
5. Agree on a ballpark price upfront and adjust as you learn more.
Every event organizer has a budget in mind. Communicating the broad outline of that budget to your caterer will give your discussion the right focus. This will not weaken your bargaining position, but will show the caterer you are serious about your event. Asking for menu options is fine, but only within a certain range (plus or minus 10-15%). Caterers de-prioritize requests that appear vague or poorly thought-out.
It is OK to ask for competing bids and compare offerings and prices, but be aware that each caterer you contact will demand a matching investment of time on your part. Most event organizers rapidly zero in on the caterer they like and invest their time in getting the best out of him/her.
Start with an estimated number of guests (plus or minus 15%) and with an estimated price per guest (again, plus or minus 15%), and share that with your caterer.
Ask him/her to develop alternative options slightly above or below the medium estimate. Let the chef inspire you to spend a bit more money than originally planned, or hold the line on your original price.
For many events, the guests list will fluctuate until the last minute. Some caterers will ask you to freeze the budget and guest count usually one or two weeks ahead of the actual event, thereby allowing the chef to prepare the right quality and amount of food for the event.
6. Book your food truck as early as possible.
High-quality food trucks are unique, so they can only be at one place at a time.
As a result, they tend to be booked far in advance (up to one-and-half year ahead of time).
Week-end slots during the spring, summer and early fall season are in particularly high demand, fueled by weddings.
Because the Heritage food truck is solely dedicated to events and does not do any street-or food truck festivals, we are able to do more events than most of our food truck colleagues, but inevitably still run into booking conflicts. Please call us as soon as you are contemplating a date and we will try to accommodate you.
7. Be sure to discuss how food is to be served to the guests, from the truck or otherwise.
Be sure to discuss ahead of time how the food will flow from the food truck kitchen to your guests' plates. Your guests will rate the quality of the event experience not only as a function of the intrinsic quality of the food, but also as a function of the quality of the service they receive.
There are at least three ways to serve food from a food truck at a private event:

In the most basic set-up, guests can walk to the serving window of the truck and get the food from someone inside the truck. This is similar to the street-vending food experience, except that no money changes hands, which speeds up the delivery and reduces the length of the wait line. Also, the staff on the truck can prepare items continuously without waiting for individual orders, which further reduces the wait. This approach is best suited for longer, slowly unfolding events where you wish to duplicate the street food truck experience, rather than for events that have a fixed dinner time likely to produce a massive rush to the truck.

In a slightly more sophisticated layout, your food truck caterer can set up buffet tables and appetizer stations and have his/her staff serve your guests from that buffet line. The buffet can be set outside, in front of the truck or at communal tables, or inside an adjacent building. This is the format most commonly used at private events.

In the most sophisticated model, the food cooked on the truck can be served individually at tables that have been set either outside or inside a neighboring building. Appetizers can also be passed among standing guests before the main meal is served. In this scenario, the food truck caterer supplies the serving staff and the dish- and plate-ware required to create a full-service experience.

The Heritage truck is happy to operate in any of those three modes. Our staff can walk you through the pros and cons of those different service formats and the cost involved in each scenario.
8. Make sure the food truck caterer has the service capability to deliver at your event.
Food truck catering is a perfect alternative for event organizers wishing to avoid conservative food offered in a conventional setting. The personality of food truck personnel is also often attractive in that they often feature innovative people with a back story and intriguing personalities. Many food trucks are run by an endearing tandem, typically a chef and a front-of-the-house person willing to work very hard.
The challenge of catering events is that food trucks love to take them on – they are generally more lucrative than street-vending — , yet food trucks do not always have the bandwidth required to work with you in preparing for your event, given the demands of their street-vending schedule. This occasionally leads to telephone tag pursuits and phone calls with frantic background noise.
At Heritage, we don't do street-vending and events are our only business. When we commit to working with you, you get our undivided attention and we deliver to the highest standards of professionalism.
9. Ask the food truck if they can coordinate with other drink or food providers involved.
While the most common situation is to have one food truck acting as the "lead attraction" for each event, other providers of food or drinks often share the limelight with the lead food truck.
Many events require serving alcohol (beer and wine, or mixed drinks). Food trucks are not permitted to serve alcohol, but they can partner with companies licensed to serve alcohol at your event (or you can elect to contract with such companies directly).
In other cases, the event organizer may wish to have a second truck come with a specialty food that may include desert like cookies or ice cream, or hot dogs and coffee for the waning moments of a wedding party. There again, your lead food truck can act as "fleet captain" and make the arrangements with those other suppliers, or you can make arrangement with them directly.
Heritage Food Truck Catering can assemble on your behalf all the providers you wish to have at your event and to centralize budget development and invoice payment to simplify your administrative duties. Since we also run the Stock Pot Malden shared kitchen that houses many other food trucks and food businesses, we can also recommend additional providers that may enrich the experience of guests at your event.
10. Ask your food truck caterer to take care of permitting issues.
This is the boring, but indispensable part of any food truck catered event.
Every city in Massachusetts has its own rules about private events.
Most private events are held on private land and are relatively easy to organize. In most cases, no permit is required at all, but some cities and towns require some permitting from as many as three departments: the local city or town's Board of Health (to make sure your food is safe), the fire department (to make sure the truck is safe and will not set neighboring buildings on fire) and the police department (to mitigate traffic problems the event might cause).
Ask your food truck to take care of the permitting involved. Food truck operators are quite used to dealing with those issues through street-vending. Most of the time, the food truck operator will have to show up at city hall with the truck and will be granted the necessary permissions a few weeks or days before the event.
Much more demanding are private events that are organized on public land (e.g., closed compound on a street or public park for a festival or event where you charge for admission). Those require planning several months in advance.
Experience of your food truck with catering permits is important. Staff at the Heritage Truck Catering can tell you whether your city or town is generally "food truck-friendly" or not. Many city and town administrators know us to be scrupulously compliant with their regulation since, in addition to running the Heritage Truck, we also run the Stock Pot Malden commissary that houses a large number of food