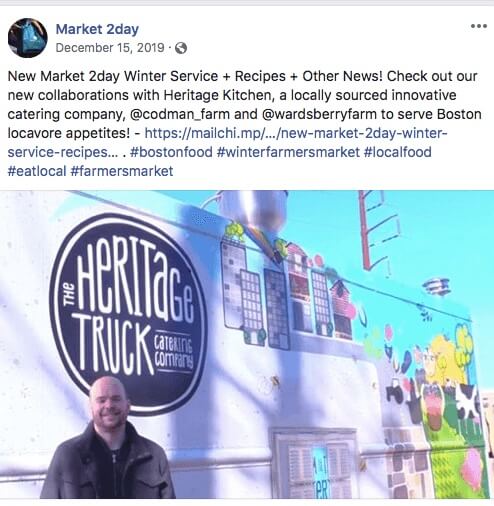 Heritage Food Truck Catering offers individual meals from its farm-to-table menu through our partner Market2Day. Market 2day is a mobile app, shopping and delivery service that brings fresh, local farmers market food and locally made meals made from local produce directly to consumers in the Greater Boston Area.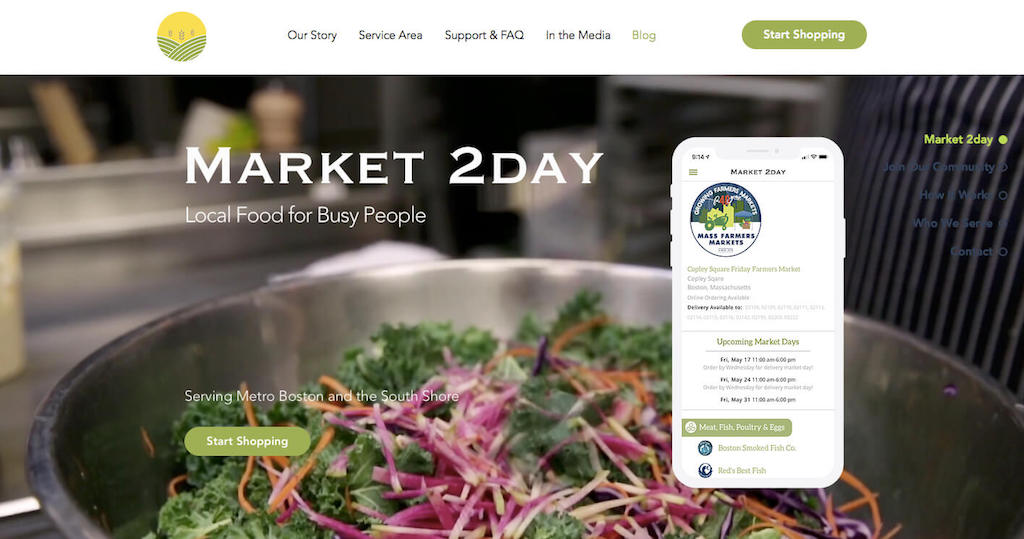 Market2Day and Heritage share the same passion for transforming the agriculture, food and health ecosystem of Massachusetts by increasing the role of local produce in overall food consumption, by improving the economics of local farmers and helping them grow their sales volume, and by contributing to better health for the population of greater Boston.
Market2Day supplies both raw produce and value-added products and meals made from those produce. Heritage's goal is to help Market2Day grow its value-added sales, while enabling farmers to increase their produce sales and giving Market2Day customers the option to buy ready-to-eat meals made locally from local produce.
Check out this video introducing Heritage Food Truck partnership with Market2day: