---
Below are select main entrées / dishes for the Fall 2019.
SLOW ROASTED AND CURED BEET "STEAKS" WITH A MUSHROOM GLACE
Salient points for this dish:
This is a

VEGAN

entrée.
Farm heritage: It is prepared from

LOCAL AND SEASONAL

beets grown by Joe Czajkowski Farm in Hadley, Massachusetts, or aggregated from other local farmers for whom he acts as distributor. Joe Czajkowski has a unique "player-coach" role in Massachusetts agriculture in that he himself grows world-class fruit and vegetables on his farm, but also aggregates produce from smaller farms in Western Massachusetts. This allows him to supply the corporate and institutional market – including Heritage — with local produce, thereby allowing the local farm community to achieve the scale necessary to compete on cost with "imported" produce.
Food heritage: Chef Emmett borrows for this dish from the tradition of FRENCH CUISINE. The term "glace" in French refers to a densely concentrated brown sauce made from stock and often accompanying steaks and other meats. Here, our chef has created a modern vegan version of this traditional recipe by substituting beets to steaks and creating a "lighter than French" mushroom glace to accompany it.
Health heritage: Dr. Gary uses the intensity of the DEEP RED COLOR of beets as a proxy for the presence of flavonoids, a compound he is quite excited about. Flavonoids have been shown in empirical studies to have anti-inflammatory properties and to reduce blood pressure for people suffering from hypertension.
Minimum of 20 portions
Ingredients
1. Mushroom glace
White wine
Shitake mushrooms
Sugar
Salt
Onion
Garlic
Herbs and spices
2. Beet
---
CHICKEN BALLOTINE
Salient points for this dish:
Farm heritage: this dish is prepared from

LOCAL

chicken sourced from Samuel Homes, Inc. who aggregates high-quality poultry from local Massachusetts farmers in Boston. Samuel Homes' chicken farmers do not use hormones or antibiotics. Samuel Homes' chickens have access to the outdoor, which allows them to develop the muscles that makes for better-tasting food, while making for a humane treatment of the animals.
Food heritage: in this dish, Chef Emmett here again borrows from FRENCH CUISINE. His ballotine is made from the boned thigh part of the chicken and is stuffed with a complex marmalade and an array of fragrant herbs.
Health heritage: Dr. Gary likes the high-protein content of local chicken because proteins help human cells grow and repair themselves. He also highlights studies that show that staying away from standard commercial chicken helps keep cholesterol levels in check and prevents the development of an imbalance in hormone levels for women. He is particularly contemptuous of commercially raised chickens that are given commercial chicken feed, which guarantees "bad food quantity squared" that will produce bad health consequences.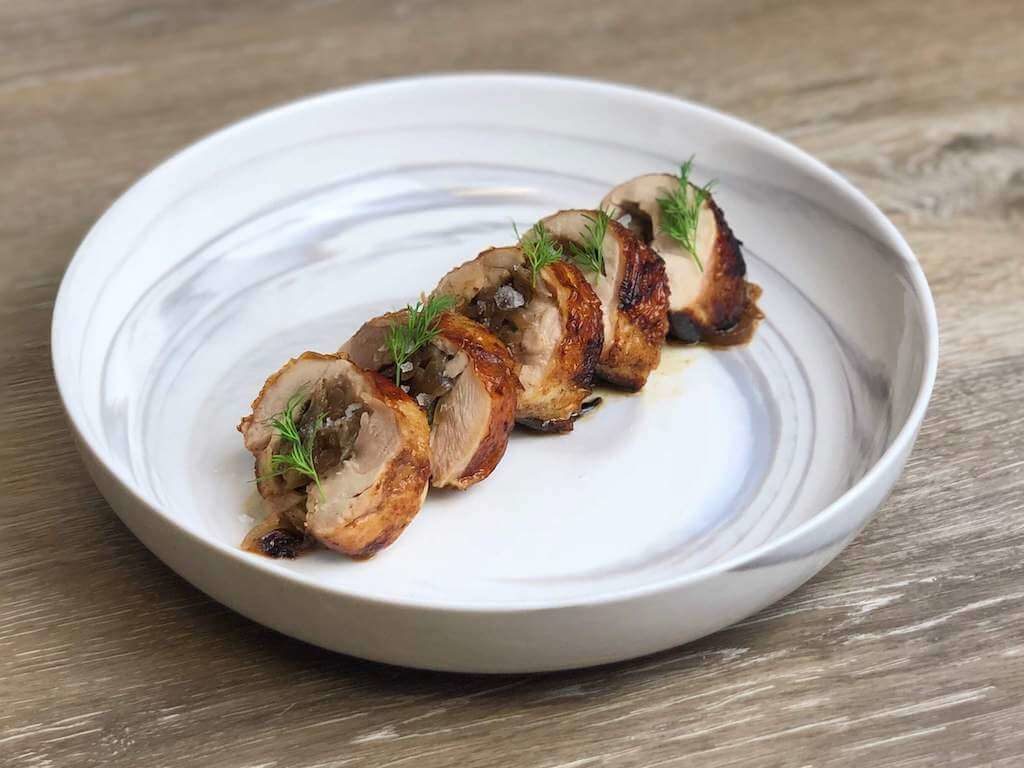 Minimum of 20 portions
Ingredients
1. DEBONED CHICKEN LEG
2. MARMALADE
White onion
Garlic
Sugar
Vinegar
Salt
Whole grain mustard
Herbs
---
BEEF BOLOGNESE
Salient points for this dish:
Farm heritage: The beef is sourced from Northeast Family Farm (also known as Dole and Bailey), a supply chain aggregator that connects local livestock farmers with our kitchen. Northeast Family Farm purchases directly from small-to-medium-sized, family-run farms throughout the Northeast. It guarantees that the beef used in your Beef Bolognese is locally-raised, humanely raised, pasture-fed (supplemented by grains) and guaranteed to be raised without growth hormones or antibiotics.
The tomatoes are from Joe Czajkowsky farm in Hadley, Massachusetts. See description of Joe Czajkowski's unique role in Massachusetts agriculture in description of the menu item 1 in this document.
Food heritage: Chef Emmett likes this traditional dish in ITALIAN CUISINE because it allows him to pay homage to the Italian community of the city of Malden, home of the kitchen where Heritage food originates, with its community tradition of preparing tomato-based dishes to celebrate the abundance of late-season tomatoes.
Health heritage: In his advocacy for the locally raised and humanely raised livestock we use, Dr. Gary likes to contrast the beneficial biologic processing of eating meat with its rich muscle tissue compared to the fatty and antibiotic-laden texture of cattle raised in commercial feedlots, with animals tramping in their own feces and largely unable to move.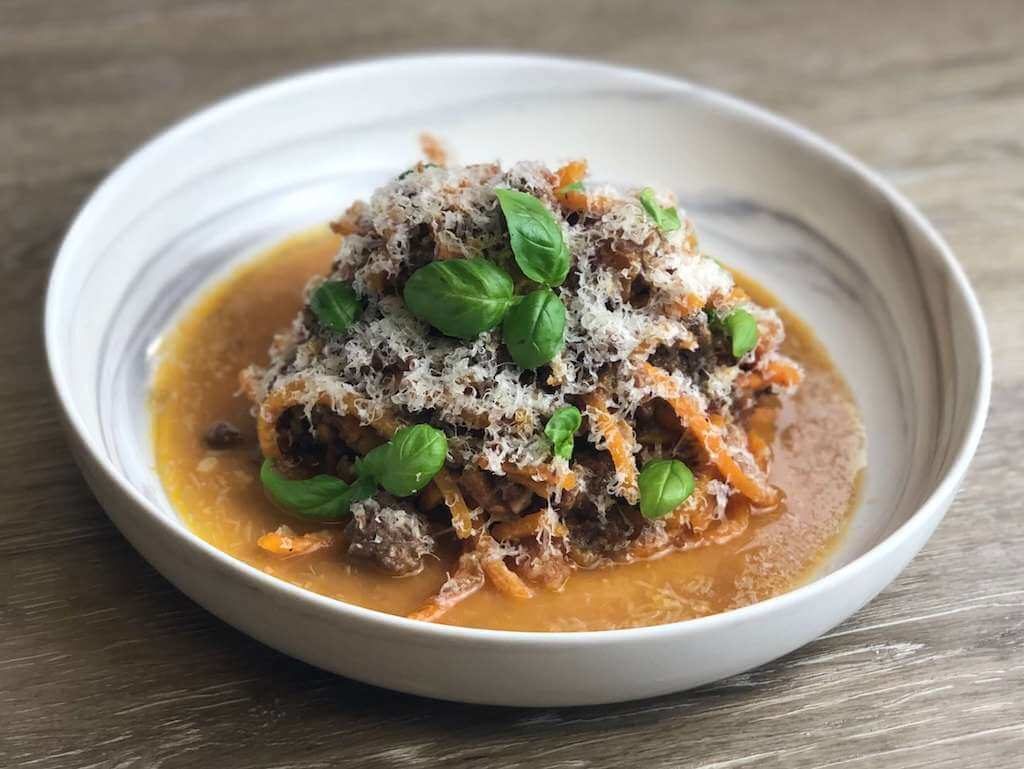 Minimum of 20 portions
Ingredients
1. BOLOGNESE SAUCE
Yellow onion
Red wine
Garlic
Vine ripened tomatoes
Herbs
Beef
2. Parmesan cheese
---
BLUEFISH WITH CANDIED LEMON BUTTER 
Salient points for this dish:
Farm heritage: The bluefish used in this recipe is found in abundance along the New England coast and sourced from local fishermen. It is a full-flavored fish loved by Chef Emmett for its flaky texture and taste subtlety. Bluefish is a perfect "ugly fish" for fish lovers willing to venture away from salmon, tuna and cod. As a line-caught fish rich in oils, bluefish also has exceptional nutritional quality. Bluefish is viewed by many as a potential solution to the environmental restrictions set by regulators to address the problem of diminishing populations of the most popular fish species of the Northern Atlantic ocean, which in turn threatens the livelihood of local fishermen.
Food heritage: Bluefish is a quintessential NEW ENGLAND dish, although it is also popular in Australia.
Health heritage: Bluefish is particularly rich in omega-3 fat. One of the dramas of health in the United States is the overreliance of the American population on omega-6 fat ("bad fat") vs. omega-3 fat ("good fat"). Most nutritionist suggest the optimal ratio of bad to good fat is 3-1. In the United States, this ratio is 26-1. This is one of the causes of multiple ailments of the American population (cancers, cardio-vascular problems).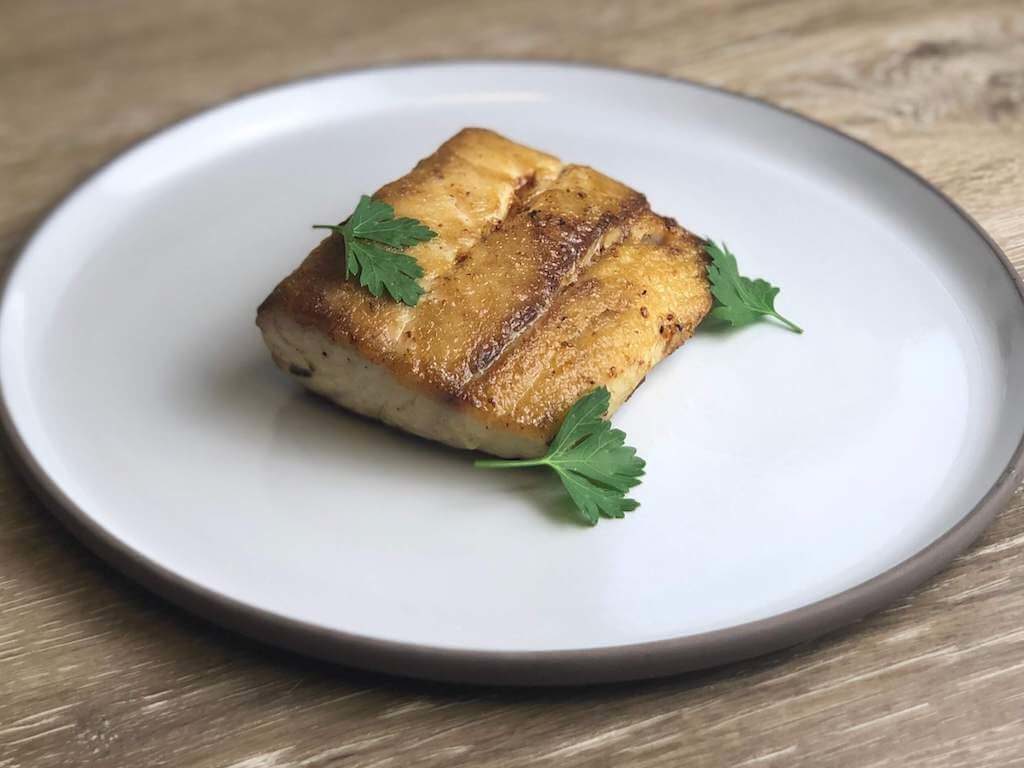 Minimum of 20 portions
Ingredients
Bluefish
Candied lemons
Butter
---
BRAISED CHICKEN THIGH WITH SPICY KHAO SOI COCONUT BROTH
Salient points for this dish:
Farm heritage: The chicken used in this recipe is from Samuel Homes, Inc. who aggregates high-quality poultry from local Massachusetts farmers in Boston, See menu item 2 for a more complete description of Samuel Homes.
Food heritage: Chef Emmett found inspiration for this recipe in a trip he made to THAILAND recently. Khao Soi has become one of his favorite recipe component. It originated in Myanmar (formerly Burma), but is also used in Thailand and Laos. It involves creating a spicy coconut broth from fermented shrimp and fermented aromatics and using some of the chicken fat to the mix to produce an explosion of surprisingly convergent flavors in your mouth.
Health heritage: Dr. Gary is a big fan of turmeric. He points to the fact that its most active compound is a nutrient called curcumin than is known to prevent heart disease, Alzheimer's and cancer. It's also a helpful anti-inflammatory and antioxidant that can improve symptoms of depression and arthritis. But if you get Dr. Gary going on the ingredients of this recipe, be prepared to also let him wax lyrical on the virtues of ginger, coriander, and cardamom.
Minimum of 20 portions
Ingredients
1. CHICKEN
2. COCONUT BROTH
Birds eye chili
Shallot
Garlic
Lemongrass
Lime
Turmeric
Ginger
Cilantro
Coriander
Cardamom
Shrimp paste
Coconut milk
Chicken stock
Sugar
Fish sauce
3. EGG NOODLE
---
FALL HARVEST SALAD
This dish is a fall salad with a cranberry vinaigrette, toasted rosemary pecans, Great Hill blue cheese and roasted acorn squash.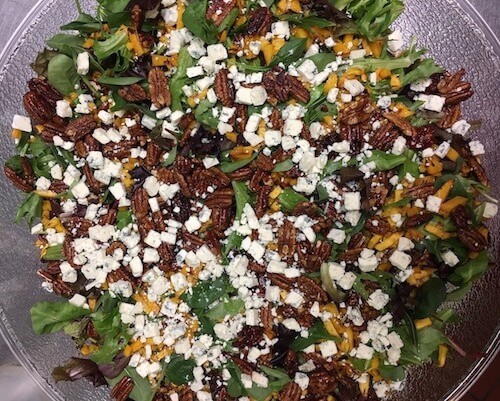 ---
CRISPY POTATO CROQUETTES WITH A GARLIC AND LMON AIOLI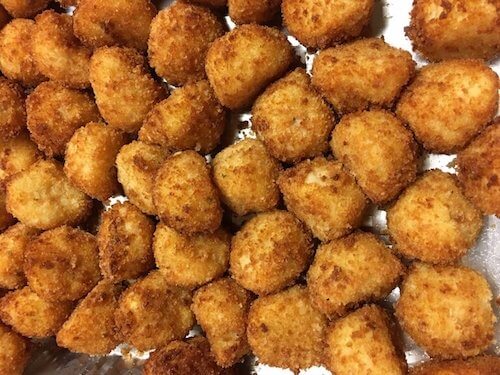 ---